Italian Alps Travel: fly over the mountains!
Looking for the best Italian Alps Travel? The Valtellina is a wide and welcoming alpine valley, which stretches for over 120 kilometres in the northern part of Lombardy. Placed in the heart of the Alps, it's one of the two provinces in Italy entirely mountainous.
The landscape changes with the seasons, with landscapes and colours that always impressive, making the valley a natural tourist destination, especially for hiking, mountaineering, winter sports, and cycling.
You can experience a breathtaking Valtellina with "Fly Emotion": the first sports facility that makes you fly between two mountain slopes hanging by a rope while enjoying spectacular views and having a lot of fun.
Thanks to Fly Emotion now everybody can fly and what's more it is suitable for everyone, from the little ones to the grownups: you do not need to make any physical effort; all you have to do is enjoy your flight and admire the wonderful landscape.
Thanks to a special harness, you will be fixed to a cart that runs through an iron rope and proceed through an untouched mountain valley, giving you emotions and great landscapes. At the arrival a special breaking system will slow you down in a natural and automatic way.
Each ticket allows you to fly on two flight trails: you "take off" from Albaredo per San Marco and you "land" in Bema to come back flying from Bema to Albaredo, two unique centres in the middle of Orobie National Park.
Do you prefer to fly with your family or your friends? Fly Emotion offers the unique dual flight, that allows you to fly through the valley within another person: everyone can share the exciting flying experience, making it more special.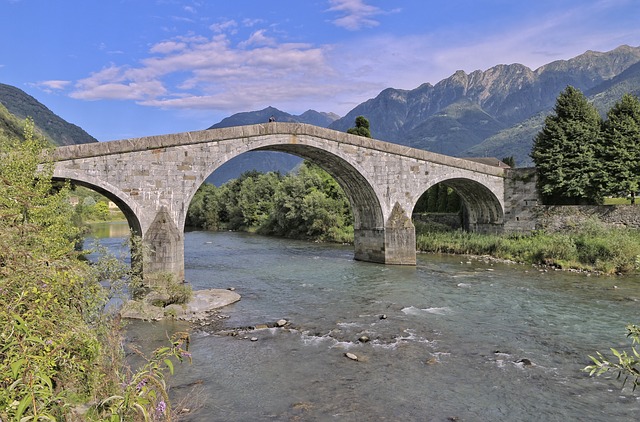 The first flight takes you from Albaredo to Bema, with a panoramic and exciting experience that lasts more than 1,5 minutes.
At the arrival in Bema, a mini-shuttle will take you till the second flight departure.
You don't need to dress technical. We advise a comfortable and sporty dressing and comfortable footwear appropriate for the season (Fly Emotion is between 750 and 1050 meters of height).
Prices start from € 29,50 per person for the dual flight.

The price includes 2 rides, each one on a different line, taking you from Albaredo per San Marco to Bema and back (no need for walking in between the rides).
More information here
Valtellina Hotels – Where to Stay
Best luxury hotel: Agriturismo la Fiorida,Mantello
Farm Stay surrounded by greenery
Located in the lower part of Valtellina, in one of the most charming spots of the Alps, La Fiorida, is the ideal place to unwind and relax while enjoying the natural landscape!
La Fiorida agriturism centre provides top-rate accommodation in twenty-nine welcoming and spacious rooms, furnished in classic style, in larch wood. It also offers a large wellness centre with a heated swimming pool, and fine cuisine with produce grown on site.
Rooms from € 180/night
Best mid-range hotel: Hotel La Brace 3*, Forcola
Excellent breakfast
La Brace is a villa with stone walls dating back to the 1800s, set in the Valtellina Valley along the banks of River Adda. Its rooms mix rustic design and modern features, such as free Wi-Fi and Sky TV. La Brace restaurant, open for lunch and dinner, offers Italian and traditional cuisine of Valtellina.
Rooms from € 100/night
Best budget hotel: Albergo Ristorante Baraglia 2*,Mello
Enjoy a fantastic view from the balcony of the Valtellina landscape
Featuring a garden and a terrace, Albergo Ristorante Baraglia offers mountain-style accommodation in Mello. The Mello Valley, famous for its hiking routes, is 15 km away. A sweet breakfast is served daily. There is also a bar and a restaurant serving local cuisine.
Rooms from € 60/night