Mediterranean Mini Cruises: Mini Prices, Maximum Fun and Maxi Emotions
A mini cruise is ideal if you are not yet sure whether a longer cruise is right for you and it is an opportunity to do as much as you can in a short amount of time. Mini cruises may be short (about 3-5 days), but they offer all the same perks as a longer itinerary, so you don't need to worry about missing out on that grand cruise ship experience.
How about a short Mediterranean cruise, if you have planned a longer vacation there anyway? You can ideally combine your holiday with a little taster trip.
If you've become 'cruise curious' then a mini cruise is the perfect 'taster' experience, let's discover how it works.
Starting at the harbour you then sail (usually at night) towards the destination. During the day you stop at interesting ports in between and have enough time there for sightseeing, shopping or culinary delights.
Although these trips are much shorter, usually about 3 or 4 days, than on a normal trip, you still have all the amenities such as restaurants, bars, entertainment programs, sports activities and much more available.
Usually short Mediterranean cruises are planned in spring or autumn. One of the most popular cruise is the one departing from Savona. This three-destination cruise is a picnic of sun-dappled destinations. You'll board the ship in fashionable Savona for a three-night voyage; taking in historic sights, incredible fresh-food markets and world-class shopping.
Calling first at Christopher Columbus' old stomping ground in Savona, you'll then continue onto the thriving cosmopolitan hub of cultural Barcelona, with its spectacular architecture and fresh food stalls. You'll then head west to classy Marseille to suss out some boutique shops before returning to medieval Savona.
With a mini cruise you can relax on deck, go for a swim, enjoy a large variety of entertainment, pamper yourself in health and beauty spas, workout in the sport and fitness areas, spend time in restaurants and bars and let any little ones loose in the kids' clubs. Whatever you're planning on doing while on a mini cruise you'll never be lost for amazing things to do!
Where can I go on a Mediterranean mini cruise?
These short cruises, departing from Italy, are focused on France and Spain with Barcelona, home to Gaudi's stunning architecture, sometimes a departure port. Four-night itineraries can include Palma on Spain's Balearic island of Mallorca, but even the shortest trips include Marseille, over the border in France and the gateway to Provence. For the Eastern Mediterranean, short cruises depart from Venice and they are focused on Croatia with Dubrovnik or Split and on Montenegro.
If you're ready to book one of these short cruises and embark on a relaxing and fun-filled getaway, visit Costa Cruises to choose your itinerary, pick your stateroom, and start planning all the fun activities you'll do while in port and on the ship, Booking Here
Top 10 Tips For Mediterranean Mini Cruises
Check your passport
Cruising international waters?Make sure your passport is valid for at least six months. Some countries' visa regulations require visitors to have at least six months' validity on their passports.
Plan your carry-on luggage well
It's possible you'll be on-board the ship before your main luggage arrives at your cabin, because of this we recommend that you pack reliable carry-on luggage so that you have everything you need.
Be the first to embark and the last to debark
You may want to book an overnight in a hotel close to your departure port so that you can relax on departure day and not worry about losing time at the start of your cruise.
If you can, opt for early boarding so that you can start to enjoy your ship as soon as possible. Be the first in the hot tub or make any last minute on-board reservations.
On the other end of your cruise, consider booking an evening flight or a post-cruise hotel room — you can saunter off the ship at your leisure (enjoying one last breakfast on-board and possibly some extra sleep in your cosy cruise bed) and spend some time seeing the city and enjoying the last dregs of your holiday before you head home.
Being one of the first to embark and last to debark means taking full advantage of that time on-board.
Embarkation day discounts
Check out the "embarkation day" specials when you board. Spas most always have an embarkation day special.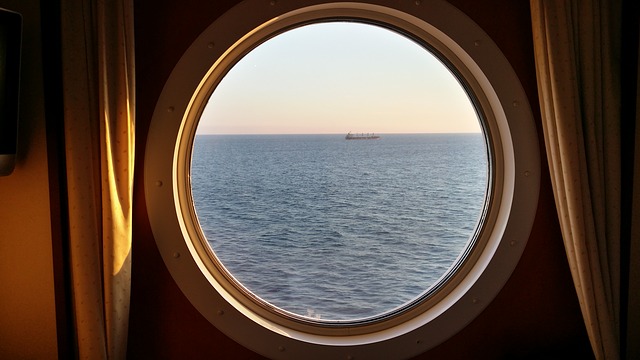 Also, speciality restaurants people haven't happened upon yet are easy to get reservations at on the first night.
Plan ahead
If you're only on-board a ship for a few nights, decide what you want to achieve and then act accordingly.
For example, if you've heard about a speciality restaurant and are dying to dine there, want to get a spa treatment or see the latest theatre show, you'll want to make a reservation and the earlier the better.
Study the deck plan
Study the deck plan and if you are a light sleeper avoid booking near a stairwell or lift. If you enjoy going to the gym, get a cabin on the same deck, or if you like taking a dip, check out the pool locations so you don't waste time walking the corridors.
Focus on the ship or the destination
With limited time it is best to decide if you are sailing to make the most from your chosen ship or your chosen destination. You may find it difficult to truly get the best of both on a mini cruise.
If you've chosen a mini itinerary for the ports, spend some time looking up the possible shore excursions and research some top tips on the destinations.
Book Excursions Before You Board
Excursions can push the price of your cruise up considerably so do consider what you want to do. Another tip is to book before you board as it usually works out cheaper.
Choose a 'guarantee' cabin
If you're not too fussy about where your stateroom is located, letting the cruise line decide where to place, you can often lead to a great discount on the advertised price.
A guarantee cabin is a cabin booked without a specific location or assigned number and there is always the possibility of a free upgrade.
Beat the breakfast queues
People often forget that the main dining room is open for breakfast and if you don't fancy queuing at the buffet this is a civilised option. Room service for breakfast is another treat!
The Best Time for Mediterranean mini cruises
The best time to take a Mediterranean mini cruise is in the spring (March-June) or fall (September-November). The temperatures are comfortably warm, the sun is bright, and the crowds are far, far fewer than in July and August. During the spring months, the flowers are blooming and the landscape is verdant, while autumn days are mild and clear before the winter rains.