Under The Summer Sun: Best Beaches near Rome
Are you planning to visit Rome on summer? Don't worry about being in the busy warm city the whole time, instead beat the heat by travelling to Rome's beaches! Are you looking for the best beaches near Rome? If you're looking to escape the heat and want to jump in the sea to cool off, Ostia could be the best option.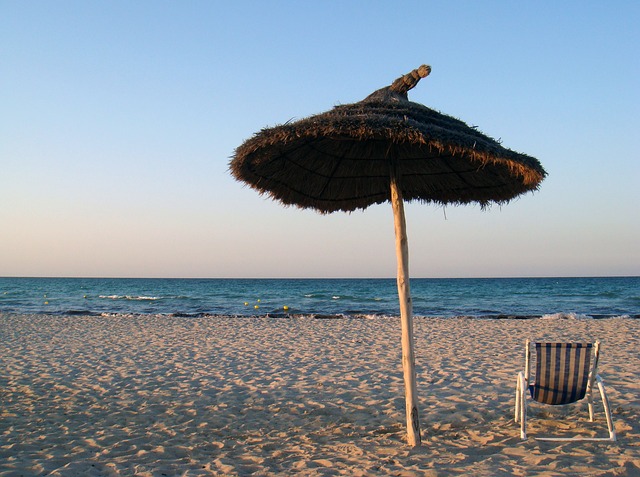 Located just a 30-minute drive from Rome city centre, Ostia is one of the best beaches near Rome: with a seafront 10 km long, and many different bathing facilities, Ostia is a great option for a quick day trip.
Ostia has a wide and long sandy shore sheltered, in some places, by wonderful coastal dunes rich in Mediterranean-type vegetation. During the summer season this long stretch of beach gets split into two areas; the free area and the Stabilimenti Balneari area.
The Stabilimenti Balneari area are what Italians call 'private beaches', or better those beaches where you pay an entrance fee – usually 5 euros – and you can enjoy the beach alongside several amenities, like snack bars, showers, toilets, changing rooms, that they have connected to the beach.
If you're looking for a free beach in Ostia you can go by bus to "Ai Cancelli"", the most famous beach of Ostia or go either by bus or by a walk to the"Porto Turistico".
Like any seaside town, Ostia has a bubbling nightlife: bars, nightclubs and open air parties: if you stay after sunset you won't be disappointed!
For history lovers: There's more to this town than just a beach. Ostia Antica is an excellent choice for spending a day learning about the city's past. From pirates to emperors, Ostia has a rich history linked to its ancient seaport. Spend a day taking a tour of the sites and enjoy the enchanting tales of Ostia Antica!
Our tips:
There are several stops to go to sea from Rome. In our opinion the most comfortable if you travel with kids are "Lido Centro" and "Stella Polare" stops. From these stops in less than ten minutes walk you'll get the beach.
Do as the Romans do: go early in the morning and stay until evening. Rent an "ombrellone and lettino" and spend the day tanning, reading, playing cards, and taking swims.
Take a break from the sun and have a lunch. Don't forget the Italian summer favourite insalata di riso (a cold rice "salad" with mixed vegetables) or pomodori ripieni (baked tomatoes stuffed with rice). Seafood is a good option too.
For an evening drink: on the promenade the "Open Bar" is famous, it is located on the Lungomare Lutazio Catulo, near the Rotonda. It is one of the most renowned and most popular clubs in Ostia, thanks to the special evenings organized and the favourable position, it has two swimming pools, near the beach and therefore you can dance and drink by the pool in a pleasant atmosphere.
How to get Ostia beach from Rome
Easily reachable both by car and public transport, you'll want to make space on your agenda for an excursion on this waterfront.
The subway is the fastest way to get Ostia beach from Rome.
The trains leave from the "Stazione Piramide" (station Piramide) and in about half an hour will take you to the sea. The metro runs until late at night and the ticket is the urban one.
Ostia Hotels -Where to Stay
Perfect for a beach holiday
Set in Rome's popular seaside resort of Ostia, Occidental Aran Blu is a design hotel with modern rooms and panoramic views of the coastline. Air-conditioned rooms at the Occidental Aran Blu include a flat-screen TV with satellite and Sky channels and a minibar. Ostia Antica, with its famous archaeological site, is 11 km away. Lido di Ostia Centro Station is 3 km away, with links to Rome centre.
Rooms from € 180/night
Very good breakfast
Located in Lido di Ostia, Fly Decó Hotel offers beachfront accommodation a few steps from Ostia Lido Beach and provides various facilities, such as a garden and a terrace. Featuring a bar, the 4-star hotel has air-conditioned rooms with free WiFi, each with a private bathroom.
Rooms from € 120/night
Excellent location
Set right on the seafront in Ostia, a 30-minute train ride from Rome's historic centre, Hotel La Scaletta offers rooms with air conditioning, Wi-Fi access, and a flat-screen TV with satellite channels. La Scaletta Hotel is a 10-minute walk from Lido di Ostia Centro Station, where you can catch a train to the archaeological ruins of Ostia Antica, as well as central Rome.
Rooms from € 60/night